I wanted to pay tribute to some of our African American entertainers, sports figures, comedians, and others who gave us much joy through their talent. May they all Rest In Peace. Bless.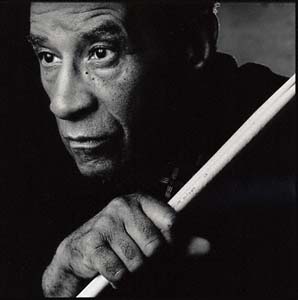 Alice Coltrane

-She was an American Jazz pianist, organist, harpist and the wife of John Coltrane.

Billy Henderson

-One of the original members of the Spinners

Lamar Lundy Jr

.-

played defensive end for the former Los Angeles Rams of the NFL. He was part of the "Fearsome Foursome" of defensive players on the team, considered to be one of the best squads in football history

Luther Ingram

-

best known for his R&B hit "(If Loving You Is Wrong) I Don't Want to Be Right." The singer and songwriter also co–wrote the Staples Singers 1970s hit, "Respect Yourself."

Calvin Lockhart-

appeared in 1970s films, including Let's Do It Again, where he played the character whose nickname rapper Notorious B.I.G.often borrowed, "Biggie Smalls." Lockhart also appeared on "Good Times" and later in Coming To America.

James B. Davis

-

American gospel music singer and a founder of The Dixie Hummingbirds, one of the longest–lasting and most influential groups in gospel music.

James "Jimmy" Walker

-

NBA player with the Detroit Pistons, Houston Rockets and former Kansas City Kings

Chauncey Wendell Bailey Jr

-

editor in chief of the five San Francisco Bay Area Post newspapers.

Maxwell Lemuel "Max" Roach-

He worked alongside many of the greatest jazz musicians, including Dizzy Gillespie, Charlie Parker and Miles Davis.

Kenneth "Big Moe" Moore-

was a Houston rapper. He began his career on mix tapes and was later signed to Wreckshop Records

Yolanda "LaLa" Brown-

an R&B singer and protégé of Lyfe Jennings. She was best known for being featured on his single S.E.X.

Donda West-

the mother of rap superstar Kanye West and former chairwoman of the English Department at Chicago State University.

Sean Michael Maurice Taylor-

played safety for the Washington Redskins

Ted Corbitt-

Corbitt was a 1952 Olympic competitor.

Chad "Pimp C" Butler-

was a rapper who formed one–half of group UGK.

St. Claire Cecil Bourne-

known for his documentary filmmaking. Among his credits in various capacities of filmmaking is his participation in the acclaimed Muhammad Ali film "When We Were Kings.
Many of the names you may or may not know. Many didn't even make a dent in the front page, however all were important in contributing some how to American History.


For more of these greats please see , Those We Lost in 2007, by BET.COM