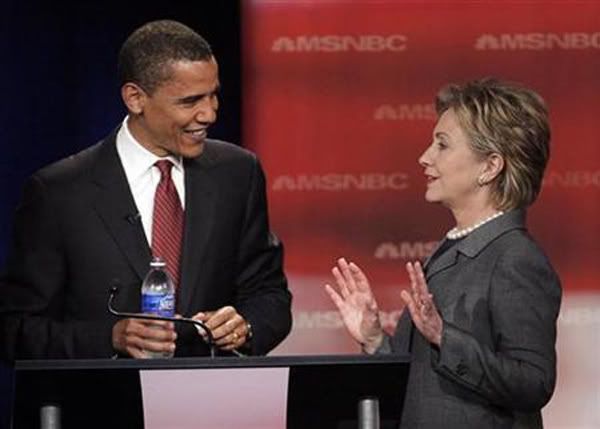 Democrat Barack Obama ridiculed the idea of being Hillary Rodham Clinton's running mate Monday, saying voters must choose between the two for the top spot on the fall ticket

"I don't know how somebody who is in second place is offering the vice presidency to the person who is first place," Obama said, drawing cheers and a long standing ovation from about 1,700 people in Columbus, Miss.

I agree with him, why in the world would you want to be an underdog on a ticket from someone who slandered you the whole campaign. Seems like a Jeckyll and Hyde thing.

For more on the story check -Ap News .