Master P (Percy Miller) is launching a family-friendly cable network, Better Black Television.reuters.com)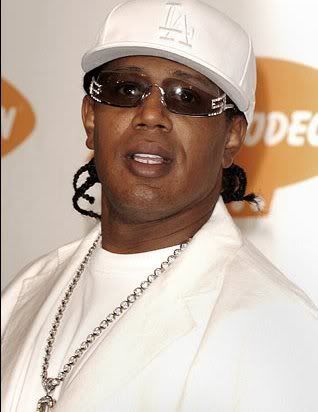 According to his company statement, BBTV, set to launch in 2009, will be a general entertainment channel running a wide range of scripted, unscripted and news programming, including drama and comedy series, movies, animation, reality, politics, sports and entertainment news, children's educational and teen programming, as well as "responsible hip-hop music and videos."

Well, I hope the premise is better then many of the movies his company has produced.


The network will provide "positive content for a black and brown culture," according to a company statement. (
BBTV's programming in the works:
* "Sunset and Vine": Video show hosted by Vyshonn Miller and Brittany Phillips that will showcase the top hip-hop and R&B acts as well as play classic videos.
* "One Shot Comedy Show": Comedy show hosted by Gary Johnson (a.k.a. G-Thing) featuring established and upcoming comedians.
* "Gee Gee the Giraffe": Children's educational show (will air Saturday morning on BBTV Kids).
* "Manage Your Money": Featuring financially successful people lending tips to promote financial literacy. Continued...