Robin Roberts (co-host of Good Morning America) has been such an inspiration to Cancer Survivors. (myself included). She has shared so much of herself over the past years. However, since her public diagnosis last year (September 2007), she has helped so many go the emotional battle that cancer has.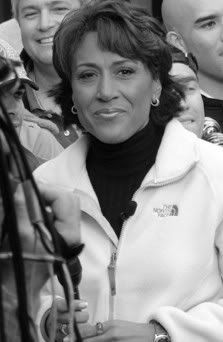 Robin decided to take off the last three weeks of the year – the longest break she had taken since her diagnosis last July.

"I needed more rest. It was too much," she says, especially given her grueling up-before-dawn work schedule. "I don't recommend anyone going through chemo get up at 4 a.m."

By December, the treatment had become an emotional drain. "I was mourning the loss of my health," says Roberts.

I have written this before, but I feel it is so important for people to get an annual physical. Healthcare is so important. We only get one life.

Thanks Robin for giving so many of us hope.