This week's theme is a good one, cause Money makes the world go round. We loathe it, but we can't do without it.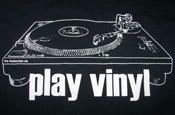 This was a favorite song of mine growing up. The artist is Dennis Brown who was, and still is quite popular in Jamaica.







This song isn't that old, but hey I love this song. I tell ya,Irie is versatile, Warning, it is not censored. But I love the beat. It is characteristic of hip hop. As long as the "paper" is flowing women are gonna flock to these men




So you want more huh?....well check out the wonderful bloggers below.

Enjoy more participants
AJ - BklynQueen'86 - Bria - CC Groovy - Chocl8t - Cooper - Shawn - Danielle Vyas - DP - Fresh and Fab - Hagar's Daughters - Invisible Woman - John - Keith - Kevin - Kim - LaKeisha - LaShonda - Lil Creole Pimp - Lisa C - Mahogany - Malcolm - Marcus - Martin - MarvalusOne - Mike - Mrs. Grapevine - MsLadyDeborah - Pjazzypar - Pop Art Diva - Quick - Regina - Revvy Rev - Shae-Shae - Sharon - SJP - Staci - Tami - Tha Connoisseur - Thembi - Vérité Parlant - Villager - Vivrant Thang - Wheneva Whateva - Zenobia