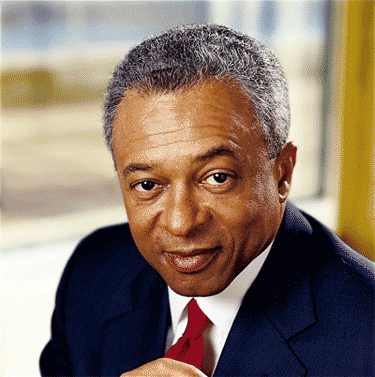 Following much speculation and drama over his inevitable departure, Merrill Lynch's Stanley O'Neal was kicked out...(I mean step down) stepped down from his positions as company chairman and chief executive.

Now after an $8.4 billion write-down and an unauthorized merger approach to a rival bank, Wachovia. Mr. O'Neal has lost the confidence of his board and is expected to resign as chairman and chief executive as early as today.
Directors, having decided Mr. O'Neal should leave, met through the weekend to determine who should succeed him.
One possible successor who has drawn support from within the firm is Laurence D. Fink, the head of the asset management firm Black Rock,which is 49 percent owned by Merrill. One option the board is considering would keep Gregory J. Fleming as a Merrill co-president and name Robert J. McCann, the president of Merrill's wealth management unit, a co-president.
Mr. O'Neal's fall has been stunning in its speed and ferocity. This spring, Merrill's stock was trading around $95 a share, and Mr. O'Neal was being celebrated for transforming Merrill into a more aggressive, risk-friendly institution. Last week, the stock sunk to as low as $59 a share.
The events underscore that on Wall Street, even the highest paid chief executives with handpicked boards are not immune to the furies of investors and employees.
His fall is also a reminder of how dangerous it is to tinker with a firm's culture. Having declared the idea of a nurturing Mother Merrill passé, Mr. O'Neal has discovered how vengeful a spurned culture can be.

The top African American businessman had to leave the big house after Lynch posted $8 billion dollars in subprime losses. Merrill (Fortune 500) shares fell 1.4 percent in early trade Tuesday on the New York Stock Exchange.

The nation's largest brokerage said O'Neal, 56, would retire immediately and that board member Alberto Cribiore would take over for him as interim non-executive chairman. Merrill said both O'Neal and the board agreed that a change in leadership would help the company move forward as it attempts to overcome the $8 billion in losses it suffered last week.

Sources:http://www.nytimes.com/2007/10/29/business/29merrill.html?_r=1&oref=slogin
http://threebrothersandasister.blogspot.com/