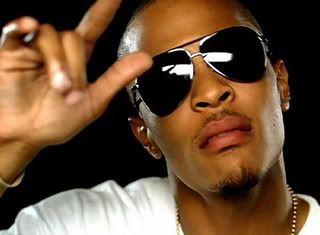 I tell you folks know how to milk their situation. I say, "right on" to enterprise. Irie ain't mad at yah T.I.

T.I. is turning his legal woes into an eight-episode MTV documentary series. Ish Entertainment will follow the hip-hop star while he performs more than 1,000 hours of community service before starting a one-year prison sentence on weapons charges next spring, according an Atlantic spokesperson.


T.I., whose real name is Clifford Harris, was arrested last October just hours before he was to be honored at the BET Hip-Hop Awards. The rapper, who had previous convictions, was charged with possession of unregistered machine guns and silencers and possession of firearms by a convicted felon.