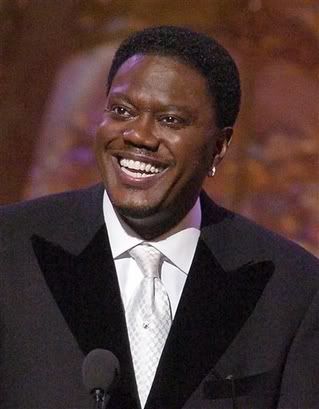 Bernie Mac has died in a Chicago-area hospital from complications due to pneumonia. He was 50. I love Bernie Mac. He was, in my opinion, a great entertainer (as well as comedian). Many know him from his show "The Bernie Mac Show," however many forget his career span was much longer than that

Bernie Mac was an American actor and comedian. Born and raised on the South Side of Chicago, Mac gained popularity as a stand-up comedian. He joined comedians Steve Harvey, Cedric the Entertainer and D.L. Hughley as The Original Kings of Comedy.
After briefly hosting the HBO show Midnight Mac, Mac appeared in several movies in smaller roles. His most notable movie role was as Frank Catton in the remake of Ocean's Eleven and its two sequels. Mac also starred in several movies, including Mr. 3000. He was the star of The Bernie Mac Show , which ran from 2001-2006, and earned two Emmy Award nominations. (as taken from Wiipedia).

Bernie Mac's Films: