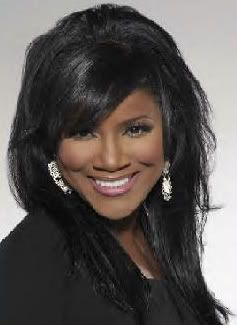 I don't know if I should feel sorry for Juanita or for him. It appears Bishop Weeks (ex husband of Juanita Bynum). Weeks will document his effort to open his heart to love again in 10 streaming video "Web Episodes" of his reality show "WHO WILL BE THE NEXT MRS. WEEKS," which airs at noon Tuesday on his Web site www.bishopweeks.com. The idea came after Weeks was flooded with thousands of e-mails and letters from people offering advice about what to look for in his third wife. Some even offered to be his wife.


What kind of advice would you give me about the new Mrs. Weeks?" he asks on a Web site promo of the episode.
"We will probably find in due time who is that perfect woman for me," Weeks says. "This time I'm not going to limit it just to the local church … It's a global ministry. We've got to have a global search."
I wonder what Juanita thinks of this?