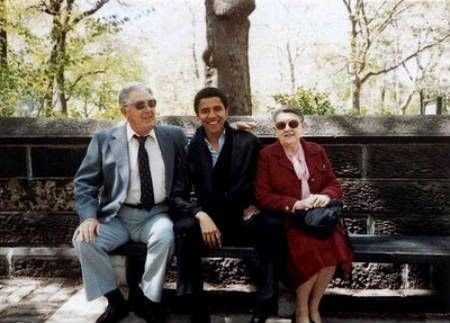 There has been much talk that their much be some trouble in Obama's family (on the white side) because he doesn't speak much about them. However, if anyone notices he is very private about his family. One person who is special in his life is his maternal grandmother.

Madelyn Payne Dunham gave Barack Obama a place to call home while his mother traveled the world. When he needed money for school, she went without new clothes to help pay his tuition.

At this moment it is reported by the Associated Press that she is "gravely ill." She fell and broke her hit. The fear is she might not live to see history being made by her grandson. Obama left today to visit his grandmother. One does not forget the love and sacrifices that our family members do in our lives.


She is the oldest of four children. Madelyn Payne grew up in a "company house" on the edge of Augusta, Kan. She was a good student and an avid reader, with a special fondness for a good murder mystery.

To the world Madelyn Payne is a mystery, but to Barack Obama she is simply, "toots".