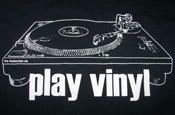 I have missed quite a few

OSF's

however trying to get back on track. This week's theme is favorite bands. I really miss the old school bands where they

actually

played instruments. I am referring to bands like Earth, Wind and Fire, Ohio Players and so forth. Of course I have to start with my favorite reggae band- Bob Marley and the Wailers. The group, headed by Bob has help spread the Reggae sound internationally.

The band was created in 1974 by Bob Marley, after Peter Tosh and Bunny Wailer left the precursor band. The Wailers.
Bob Marley & The Wailers consisted of Bob Marley himself as guitarist, songwriter and lead singer, the Wailers Band as the backing band, and the I Threes as backup vocalists. The Wailers Band included the brothers Carlton and Aston "Family Man" Barrett on drums and bass respectively, Junior Marvin and Al Anderson on lead guitar, Tyrone Downie and Earl "Wya" Lindo on keyboards, and Alvin "Seeco" Patterson on percussion. The I Threes, consisted of Bob Marley's wife Rita Marley, Judy Mowatt and Marcia Griffiths.
(source: Wikipedia)

So Bob Marley and the Wailers is my old school pick this week. Enjoy!




Please check out the other participants.

Electronic Village

-

Fresh And Fab

-

Danielle

-

Kim

- Ms Grapevine -Quick -Marcus LANGFORD

- Cassandra - Kevin -Mahogany -Hagar's Daughter - Lisa C

-Chocl8t - DP - Dallassouth - John - CC Groovy - Kreative Talk

-Marvalus One - Regina - Clnmike - Vivrant Thing

-AJ - Sharon - - Invisible Woman

-Beleiver 1964 - Cooper - SJP -Bria - BklynQueen 86 -

Hey Shae

-

- From the Battlefield - Thembi - D Spot - Malcolm -

-Pop Art Diva - Pjazzypar - MsLadyDeborah -