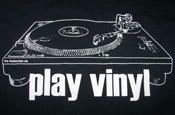 I have missed quite a few

OSF's

however trying to get back on track. This week's theme is original versus remake songs.


Ms Grapevine
and
MarvalusOne
have teamed up to create a meme titled Old School Friday and since I love my music I had to sign up to join! To join in the Old School Friday Fun go
Here
for guidelines.


Please check out the other participants.


Electronic Village
-
Fresh And Fab
-
Danielle
-
Kim
- Ms Grapevine -Quick -Marcus LANGFORD

- Cassandra - Kevin -Mahogany -Hagar's Daughter - Lisa C

-Chocl8t - DP - Dallassouth - John - CC Groovy - Kreative Talk

-Marvalus One - Regina - Clnmike - Vivrant Thing

-AJ - Sharon - - Invisible Woman

-
Beleiver 1964
-
Cooper
-
SJP
-
Bria
-
BklynQueen 86
-
Hey Shae
-

-
From the Battlefield
-
Thembi
-
D Spot
-
Malcolm
-


I love the originals but sometimes the remakes are great as well. Many people may not know this, but Eric Clapton was the originator of the popular song, "I shot the Sheriff." This song was a huge success for Bob Marley.





This is Bob's version..

ONELOVE..



I am a little partial, because I like Bob's version. Of course I gots to do my Prince. This song, "do me baby" was my anthem in the 80's and I that's all I will say about that..lol




Then my girl Meli'sa Morgan had her "one hit wonder" with the same song. This remake was actually a pretty good one.