Hey, welcome back to Old School Friday. You know the blues are alright...So do all the old school


friday

participants.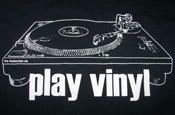 Ms Grapevine
and
MarvalusOne
have teamed up to create a meme titled Old School Friday and since I love my music I had to sign up to join! To join in the Old School Friday Fun go
Here
for guidelines. Sometimes I feel like I have been singing the blues all my life. Always that guidance from above the keeps me above the water. I think many people can relate to this weeks theme. Even the though the blues might put you in a melancholy mood, it also makes you remember the good things in life.

My first choice is Albert Collins. He had this unique sound that many

musicians

have emulated over the years. He was nicknamed, "the iceman" by people in the industry. Check out the way he handles those strings.




Here is where Reggae meets blues (you know I have to throw my reggae in there).

Roykey

Creo

Demonstrates Reggae Ska Samba Blues scales and licks down and up strokes

skanking

two and four for acoustic and electric guitars





Please check out the other participants.


Electronic Village
-
Fresh And Fab
-
Danielle
-
Kim
- Ms Grapevine -Quick -Marcus LANGFORD

- Cassandra - Kevin -Mahogany -Hagar's Daughter - Lisa C

-Chocl8t - DP - Dallassouth - John - CC Groovy - Kreative Talk

-Marvalus One - Regina - Clnmike - Vivrant Thing

-AJ - Sharon - - Invisible Woman

-
Beleiver

1964
-
Cooper
-
SJP
-
Bria
-
BklynQueen

86
-
Hey Shae
-

-
From the Battlefield
-
Thembi
-
D Spot
-
Malcolm
-