Well, I made it to the end of the week. Lawd is indeed good. I love this weeks theme- Songs with heart in the title. You have to understand I am a "closet" romantic. So this is right up my alley.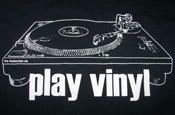 Ms Grapevine
and

MarvalusOne
have teamed up to create a meme titled Old School Friday and since I love my music I had to sign up to join! To join in the Old School Friday Fun go Here
for guidelines

I loved this song growing up. She was one of the more unnoticed people of the 70's but Candi Staton was he first who came to mind when I heard about this theme.








OMG....I can't believe I remember this. This is my "reggae" contribution this week. I actually liked the beat, but the video was chessy as hell. I wonder what happened to the guy in the video?





Have a HAPPY OSF!

Check ou the other participants


Electronic Village
-

Fresh And Fab
- Danielle
- Kim
-

Beleiver

1964
- Cooper
-

SJP
-Bria
-

BklynQueen

86
-

Hey Shae
-

- From the Battlefield
-

Thembi
- D Spot
- Malcolm
-